The OFFICIAL Site Of American Legion Post 154
Tybee Island Georgia
The Legion Auxiliary, Unit 154, Welcomes You To Our Webpage
Where We Share Our Officers Events And Awards.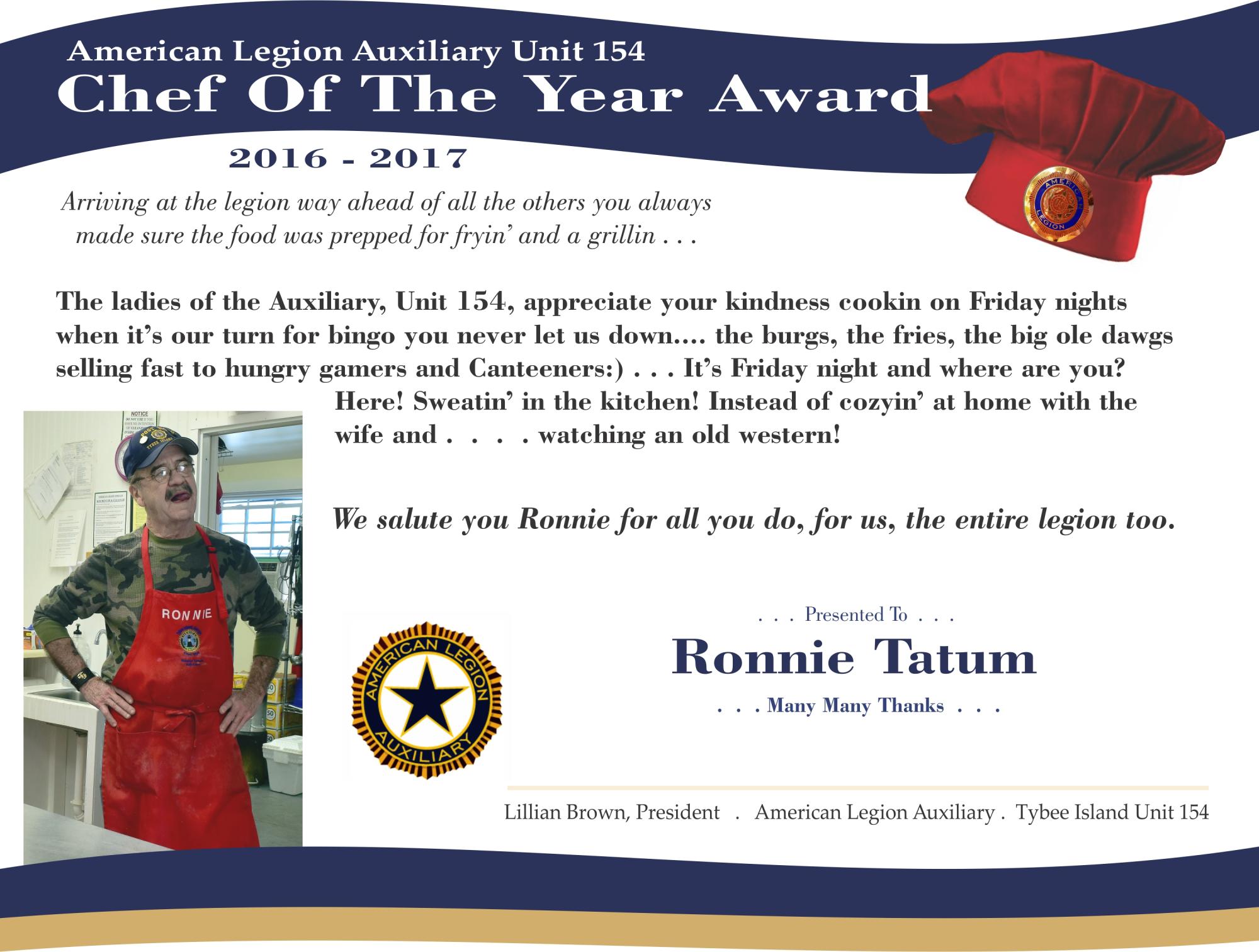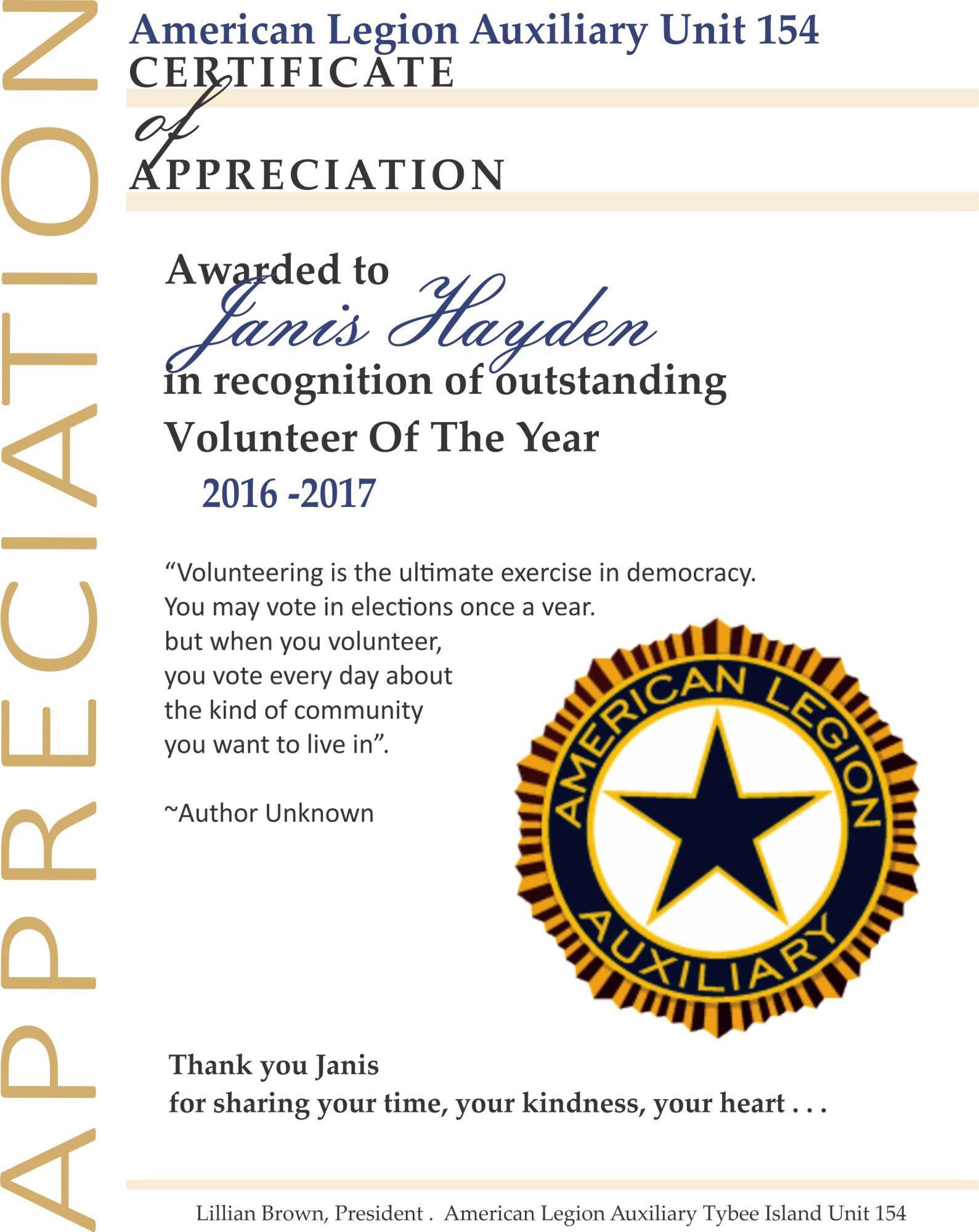 Toward the end of the Officers term awards are presented
to particular members formally recognizing their exceptional efforts and time they have selflessly volunteered toward continuing the success and goals of Post 154 overall.
The following certificates were presented from outgoing
ALA President
Lillian Brown,
June 2016,
to her 6 recipients.
Lillian asked if I would create a different look to the awards this year. This was the result for Lillian's 6 honored members!
I was honored to give my time to Lillian designing and writing about each of the members for their specific awards. All were smiles receiving this different, very personalized approach to their certificates!
If you see them at the legion please thank them personally for their extra giving!
Lillian, I thank you for asking me to do this task for you. It was great fun volunteering along side you during the year.
Jacque Dorazio
ALL RIGHTS RESERVED . JACQUE DORAZIO . JD ART&DESIGN©