Welcome To The LEGION Bytes Page!
Jerris Bryant, John Calvert, and myself share with you our affinity with bits & bytes of interesting information collected through our love of history- military & historical events that have, and continue, to shape our lives today.- thank you for stopping by!
Jacque Dorazio ALA member, web designer
I walked passed the original beautiful painting many times while residing in Youngstown Ohio. I discovered the painting's interesting history while writing for a monthly entertainment publication in Ohio.
The poppy became the official flower of the American Legion September 27, 1920 in Cleveland Ohio.... thanks for learning- Jacque Dorazio
After WWI the poppy flourished in Europe. Scientists attributed the growth to soils in France and Belgium with increased lime deposits from rubble left by the war. The red poppy symbolized the blood shed by soldiers who fought and continue to fight for us.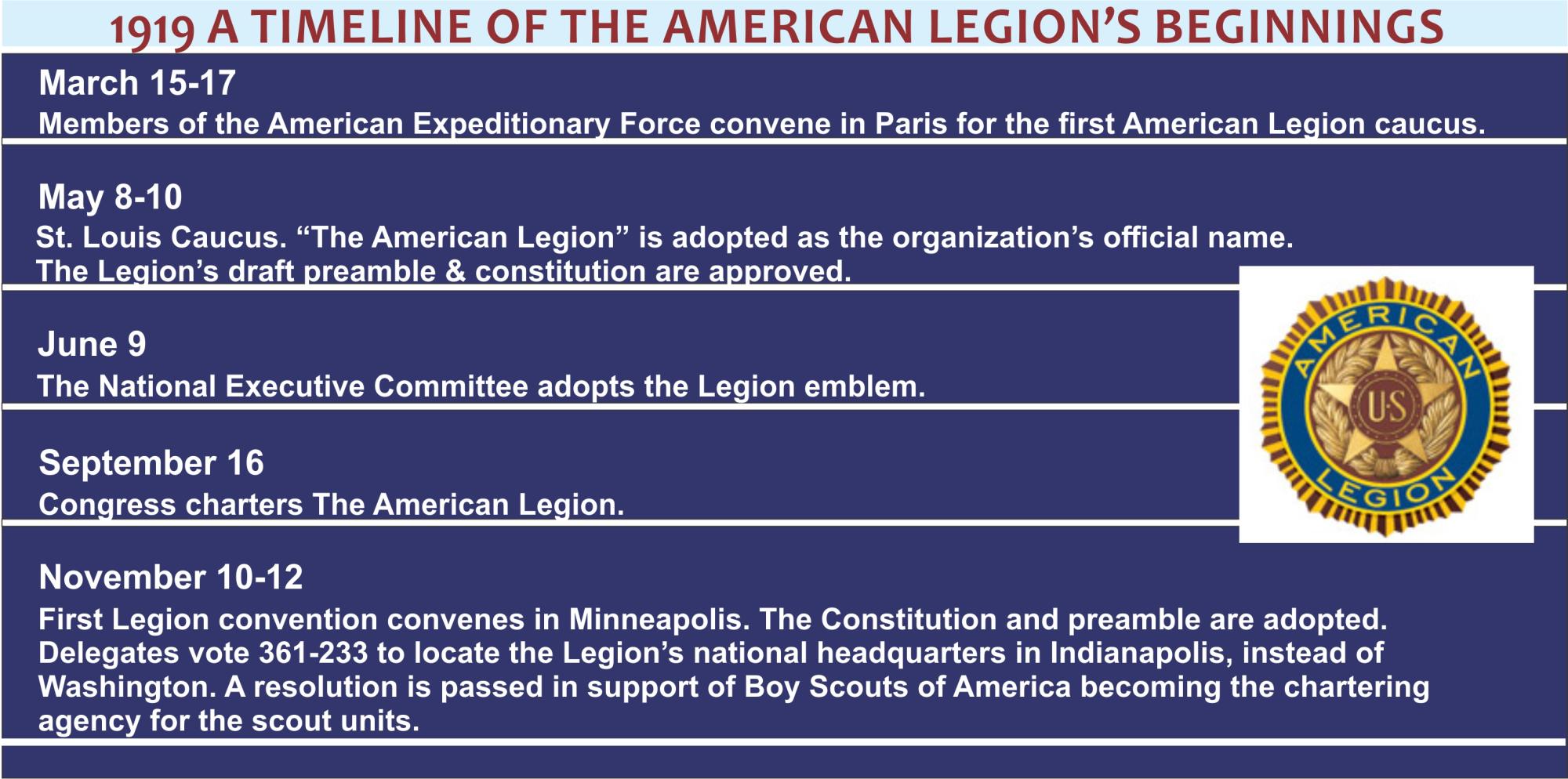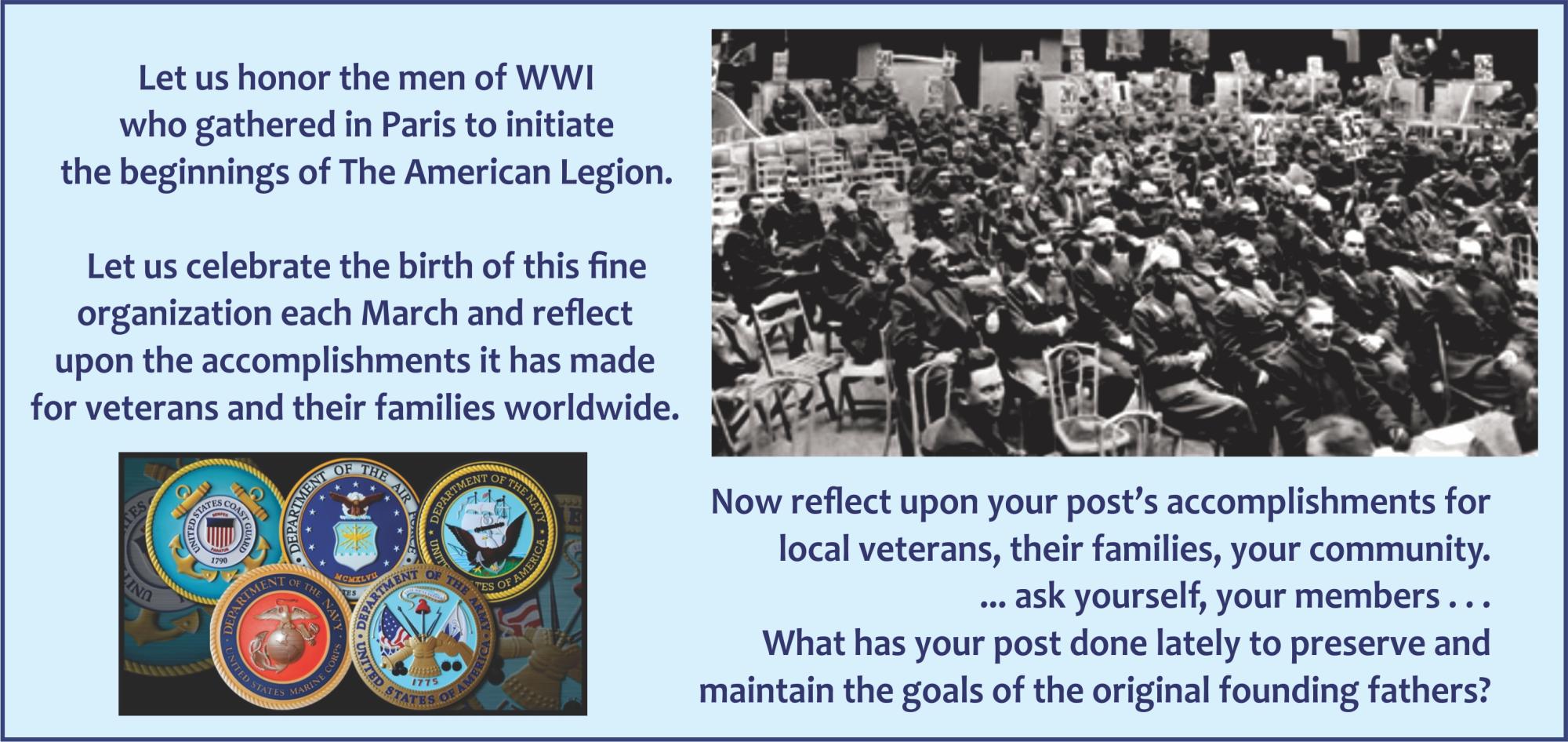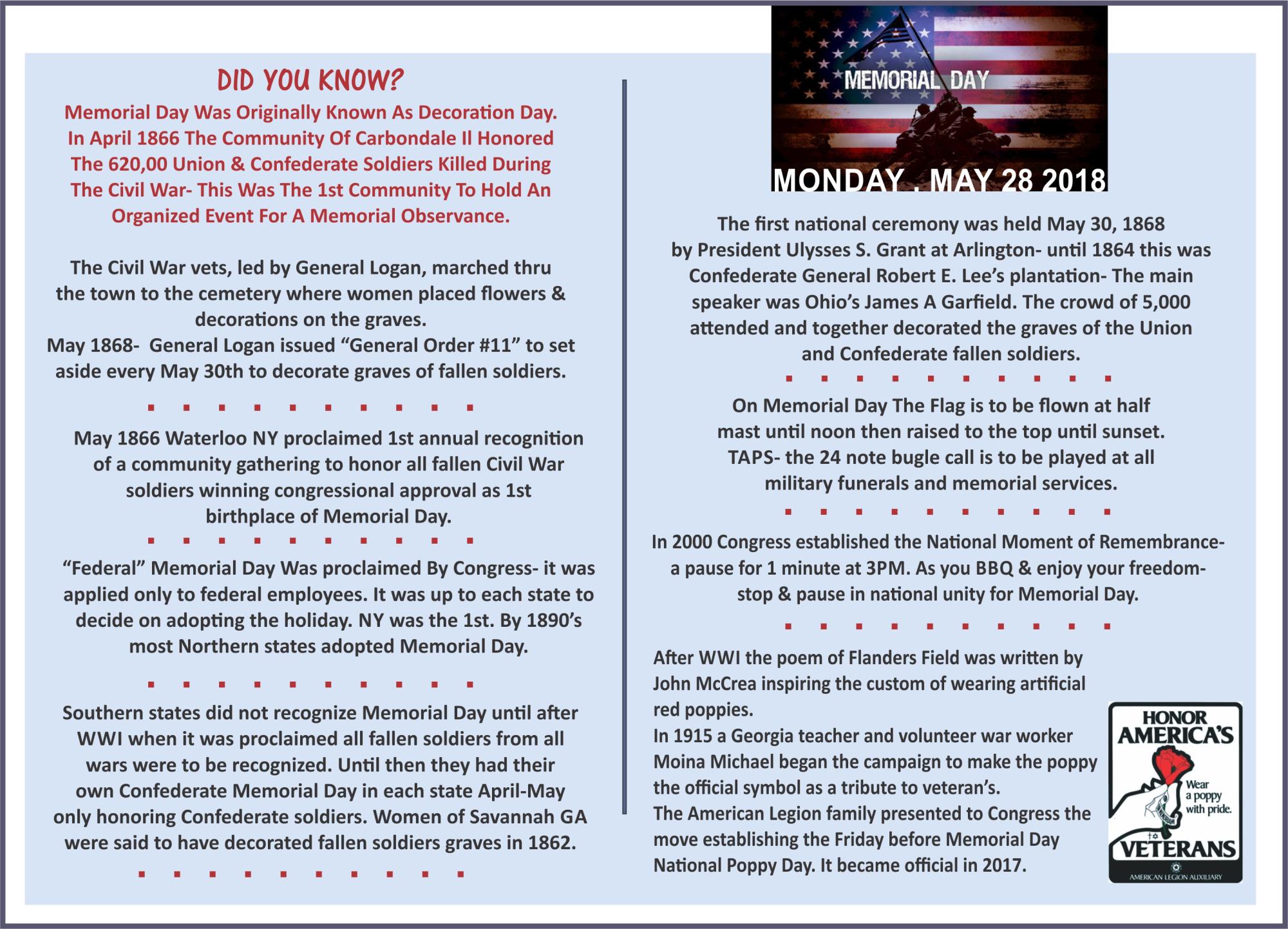 In 2017 the National American Legion family succeeded in establishing, through Congress,
the Friday before Memorial Day as National Poppy Day.
A slideshow of the 2nd annual Poppy Day event held on Tybee may be viewed on the
Our Legion Family Gathered To Honor The 99th National American Legion Birthday March 10, 2018
Thank You Jerris Bryant For Shooting All Of These Photos Of Post 154 Events!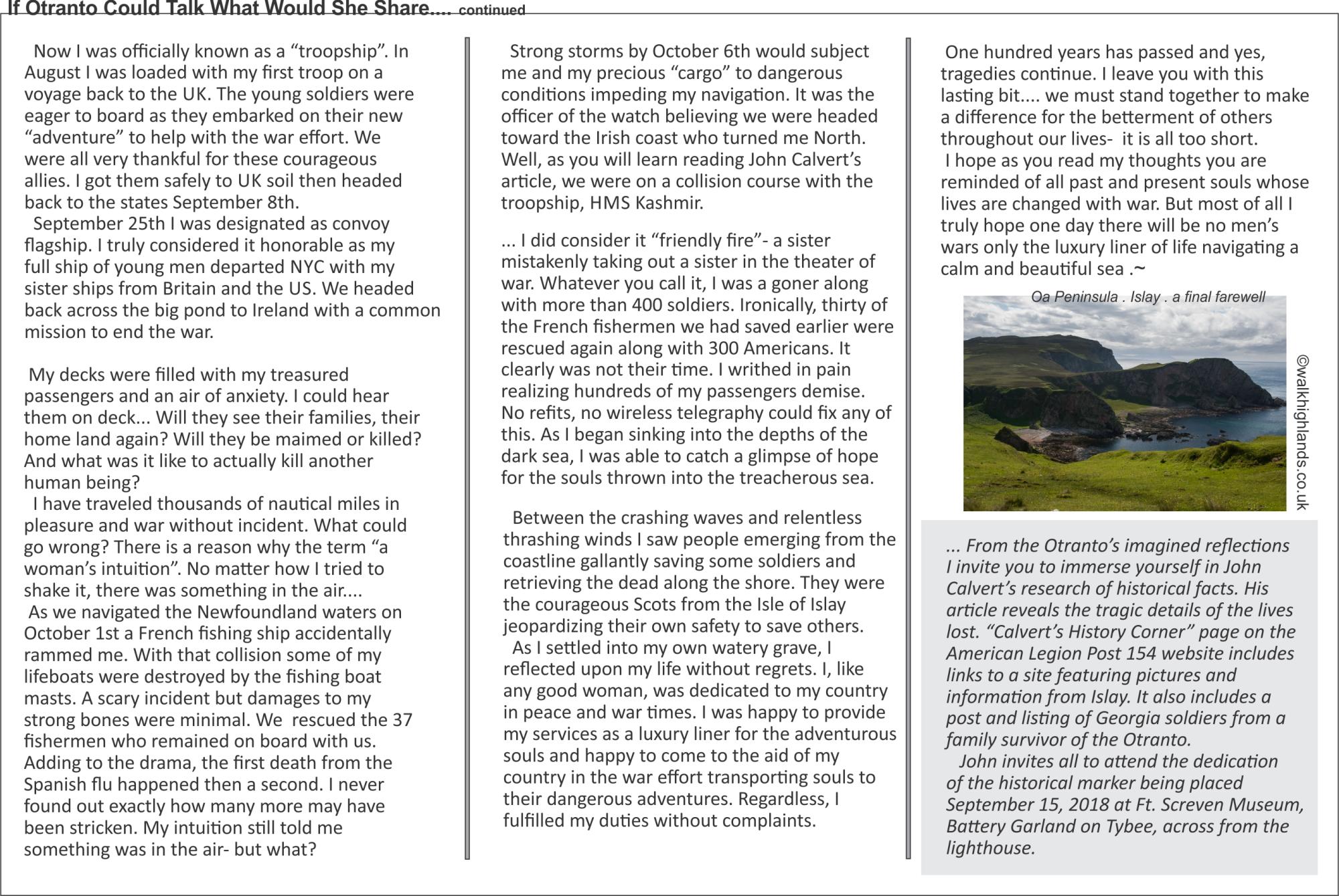 John Calvert informs us of the history regarding the HMS Otranto- the tragedy of a troopship that sank in WWI with the loss of hundreds- including young men from Chatham and surrounding Georgia counties.

John,

along

with additional members of the community and Post 154, have raised funds for a memorial marker to be placed at Ft. Screven Museum at Battery Garland
Calvert's History Corner
Official Flag for the HMS OTRANTO
at the request of United States Senator David Perdue
shall be flown at

the

Capital Building
commemorating the centennial of the sinking of the HMS OTRANTO and honors all who lost their lives with the dedication of a historical marker at Fort Screven, Tybee Island Georgia.
Read about his day with Silver Star Captain Max Duncan in 2016.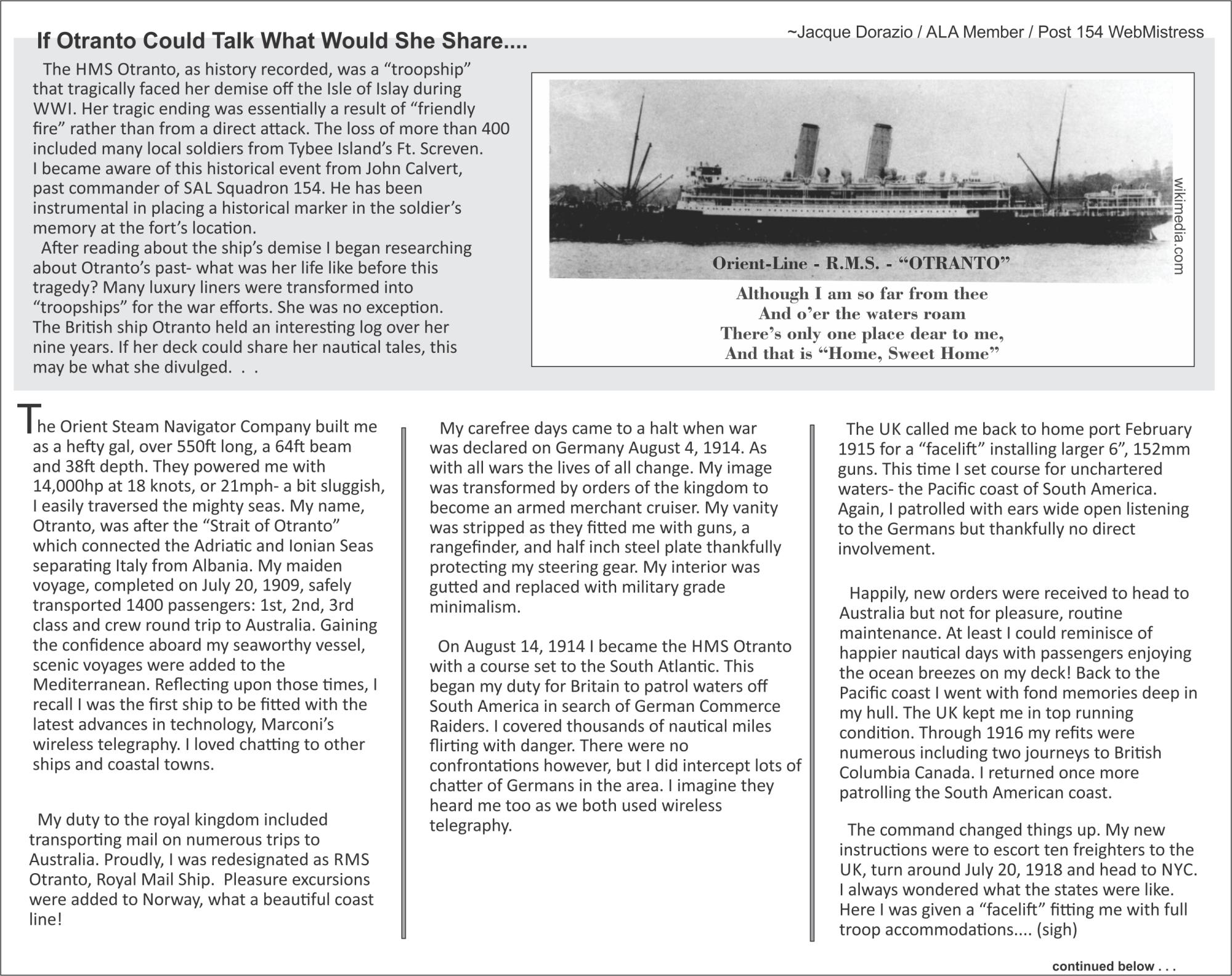 SAL

Squadron 154, Past Commander, John Calvert writes & shares great facts
& FYI's about our military history-the people, places, & events.