POST 154 MEMBERS OFFICIAL LEGION CALENDAR
The monthly calendar features meetings & obligatory events for our Legion family.
They are emailed to Post 154 members each month.
You may print it via the link below.
If you are not receiving this calendar please email
to be included on the emailing!
THANK YOU! Volunteer members of this legion family for the time you have given for our events, and your sweat equity in maintaining our legion home. ... there are many ways each of us may volunteer, just ask!
Can't Volunteer? Come To Our Dinners! Wind Down In The Canteen!
click on the link to

view community events!
click on the link

to print the calendar!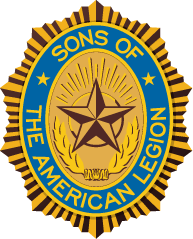 Please visit the "Legion Bytes" page on our site. This page is dedicated to historical military facts & events and a time line of the founding of the national American Legion. Included on this page are photos of Post 154 Commemorating the National American Legion's 99th Birthday.
Read about the poppy and it's significance

Please Attend Your Legion Family
Installation of Officers!
Monday . July 9th
6 Dinner . 7 Installation
Let's All Give A Warm
Welcome To Ron Vollmer
Your New Commander of Post 154!
July 26th Shrimp Dinner
Shrimp Dinner