The OFFICIAL Site Of American Legion Post 154 . Tybee Island Georgia
TYBEE

COMMUNITY

POST 154 EVENTS . . .
This is a page where we share about upcoming events at Post 154,
Tybee Island, and the surrounding
communities open to the public
.
Tybee Island Georgia has been awarded one of the best ten beaches to visit! If you have not discovered Tybee Island there are a few things you may find... a great climate, relaxing beaches, great kayaking & fishing ... all wrapped around a warm, friendly community!
Please present to the me any upcoming events you would like to share.
To Be Posted On The Site One Month Ahead Is Required!
It takes working together & communicating
to create a solid community!

LINE UP FOR POST 154 DINNERS SERVED EVERY THURSDAY EVENING IN THE HALL
NO REASON TO COOK AT HOME AT THESE PRICES!

. . . FRIDAY NIGHTS . . .
Join The Bingo Crowd
In The Hall Or
. . . Come Hungry! . . .
We serve up some of the best
handformed burgers and
the biggest beef dawgs around:))
Live Entertainment
In The Canteen For Adults-
call Legion!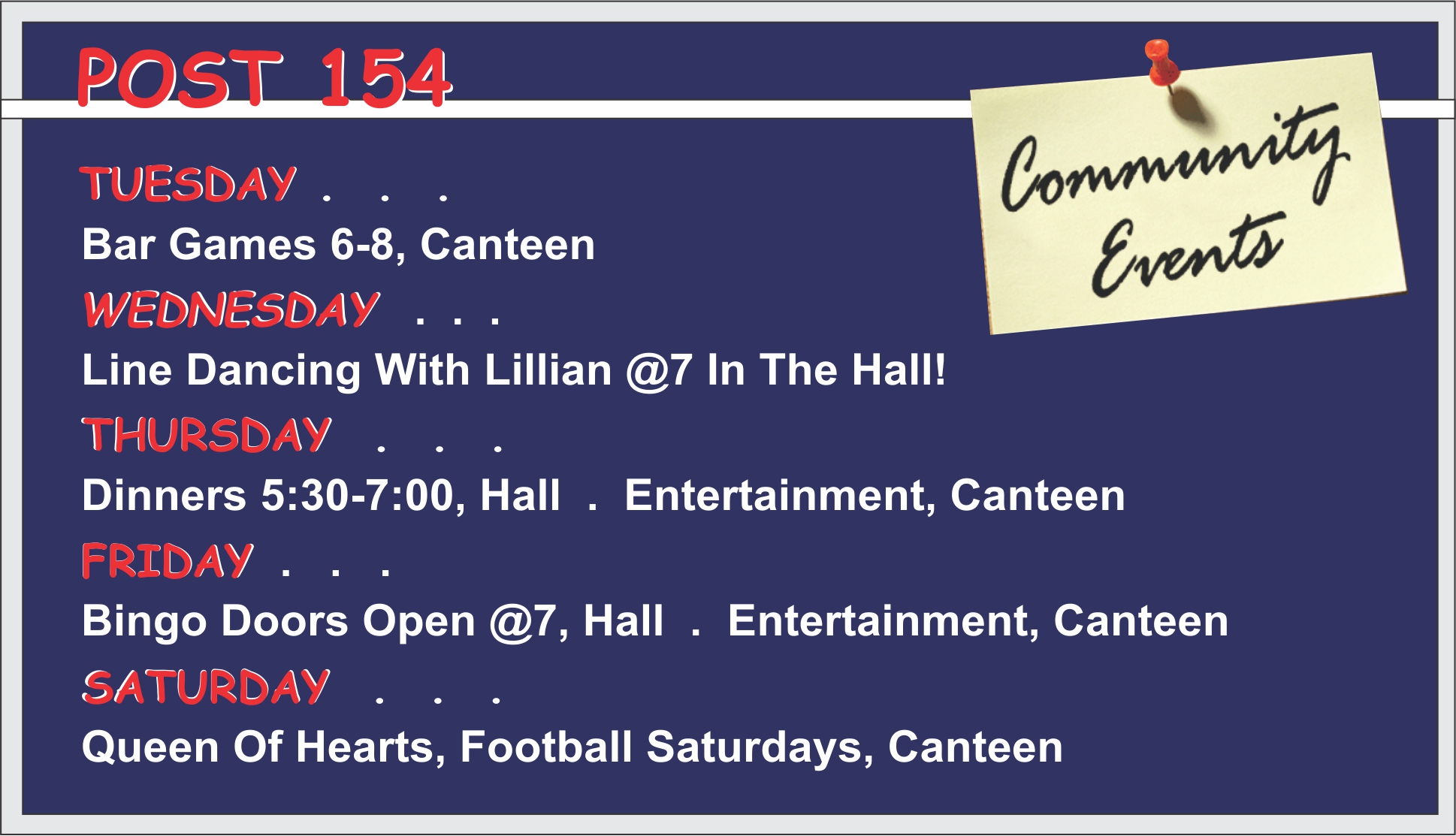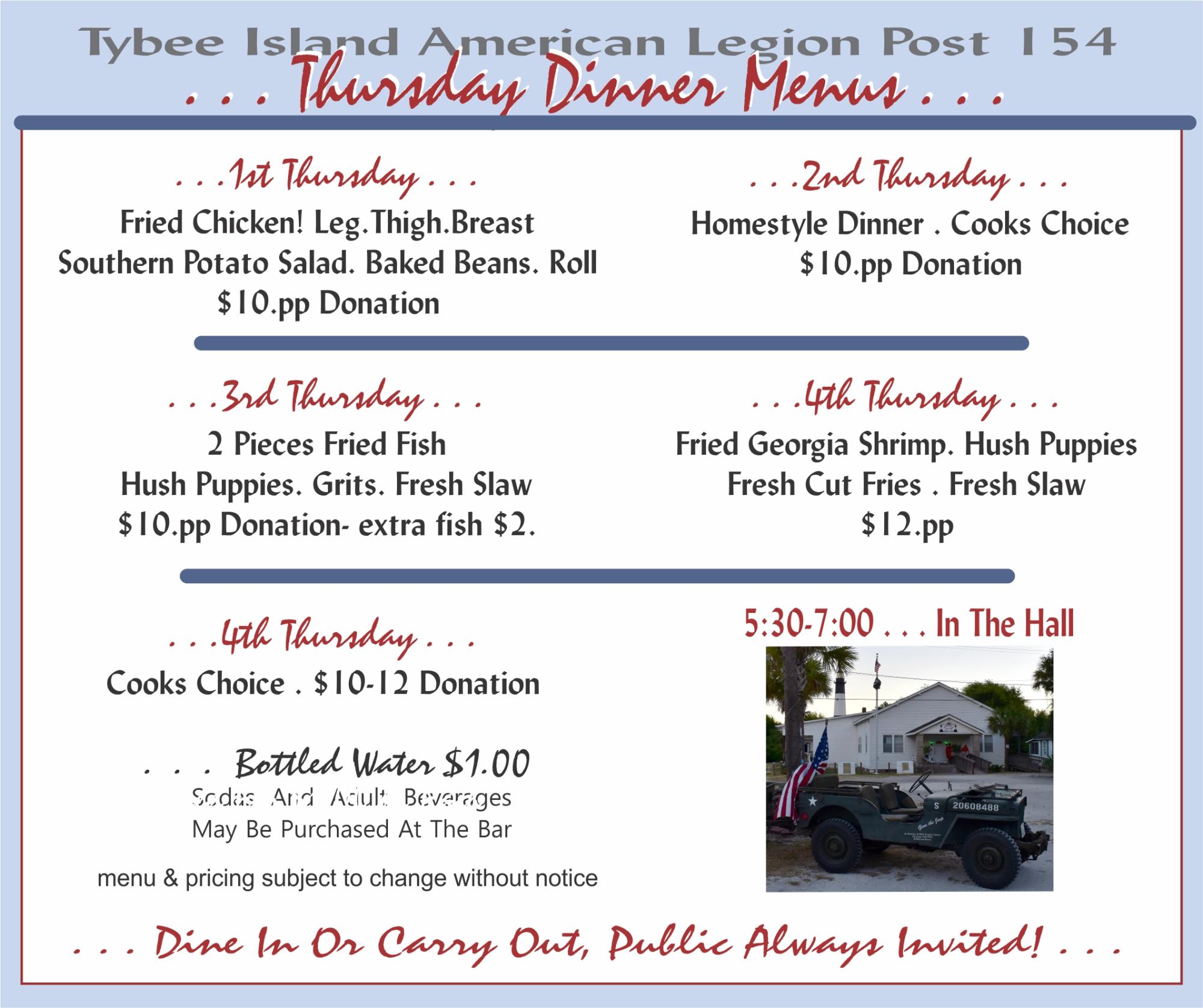 The Auxilary holds their annual events in December, save the dates!
The Coastal Holiday Market vendors have just been listed- offering fabulous things for all on your shopping list!!
The Beach Sleigh is overflowing with beautiful things you will want so, buy those raffle tickets now!